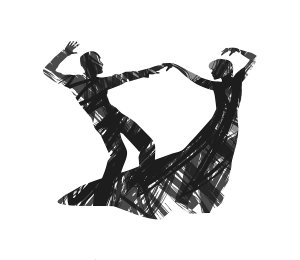 During a federal court hearing in late June, there was soothing talk from a USDA inspector that the forced inspection being sought on Amos Miller's Pennsylvania farm was intended to "educate him about safety."
Federal Judge Edward Smith approved the inspection order and, surprise, it turns out the ongoing inspection was about much more than educating Miller about safety.
The U.S. Department of Justice is now seeking to charge Miller with contempt of court for failing to obey demands from the U.S. Department of Agriculture they he supply the individual purchasing records of consumers who are members of Miller's private association.
In its motion last week to the U.S. District Court for the civil contempt-of-court ruling, the DOJ includes a statement from the USDA inspector, Paul Flanagan, that describes a delicate dance going on between the USDA and Miller over the disclosure of customer receipts.
That dance is part of a larger dance between Miller and members of his private association; those members signed agreements that state in part: "Any customer/consumer records kept by the association will be strictly protected and only released upon written request of the member." No members are requesting that Miller release their records to the feds, to my knowledge.
The Flanagan statement indicates Miller has been trying to satisfy all parties, though not successfully thus far. According to Flanagan, during an inspection visit July 11, "I asked Mr. Miller if he could provide me with the past six months of records related to the purchase, processing, and sale of meat and poultry products, Mr. Miller stated that he could not affirmatively supply/gather those records but that they were in or on his desk if I wanted to sort through his various and sundry records myself. The desk he pointed to had stacks of documents on top of it."
Flanagan's statement doesn't say whether he availed himself of Miller's offer, though the implication is that he didn't, because he says that, "On July 19, 2016, Investigator Russell and I returned to Miller's Organic Farm. On our arrival, I again asked Mr. Miller for defendants' records that are associated with the slaughter, processing, transportation, purchase, and sale of Miller's Organic Farm's meat and poultry products….Mr. Miller did show me and allow me to copy a spiral notebook that was labeled 'Butcher 2015.'" That book included slaughtering information—number of animals slaughtered on various dates, and their weights—but not the key information Flanagan sought about member meat purchases.
"On that date, Mr. Miller also stated that his private membership association owns his farm's sales records and that, based on or notwithstanding the Court's June 30 Order, it would be an invasion of his association's privacy for him to produce the records. I replied that Mr. Miller would be in violation of the Court's order if he did not produce the records."
Flanagan proceeds to describe his efforts at a compromise that he argues would protect members' identities while providing the USDA with the data it seeks, which is confirmation that Miller is selling meat not inspected by the USDA, and doing it across state lines. He says that "on July 28, I asked Mr. Miller to show me an invoice for one of his customers, he did so, but he folded the invoice so that I could not see the member-customer's name and address. He explained that he was not showing me such information because it is 'private' and the property of the association members. I responded that FSIS (the Food Safety Inspection Service that is part of USDA) has no interest in a customer's name and was not asking for any member's personal information."
Flanagan says that when he returned the next day, July 29, "I asked Mr. Miller to produce, for any three-month period between January 2016 and June 2016, all of his farm's invoices related to the sale of meat and poultry products…..I explained that FSIS needed the invoices to include, without redaction: (1) the invoice date; (2) the purchaser's city; (3) the purchaser's state; (4) the descriptions of the meat  and poultry products sold; and (5) the weights of the meat and poultry products sold. But, as I told Mr. Miller, because of his stated concerns about his member-customers' privacy, he could redact his member-customers' names and street addresses. Mr. Miller declined my offer to assist him with redacting such name and street address information….On August 8, 2016, Mr. Miller called me to state that he is unwilling to produce any Miller's Organic Farm sales records/invoices that include a member-customer's name, address city, or state" (emphasis included by Flanagan).
A civil contempt ruling could threaten Miller with sizable fines should he fail to comply with the USDA records demand. No court date has yet been set for the court hearing on the records demand, but based on the fact that it relates to an existing order, chances are the court will act quickly, within days or weeks. What also isn't clear is if Miller will be dancing into the court room.