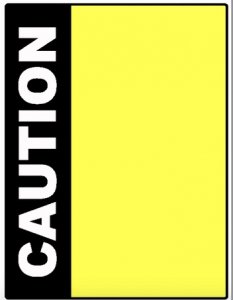 This post has been edited since it first went up, with material removed and added. The conclusion remains unchanged.
A few months ago, I watched a new documentary in Hanover, NH, the home of Dartmouth College, about how scientists from its medical school helped launch an investigation into a connection between ALS (sometimes referred to as "Lou Gehrig's Disease") and a common blue-green algae found in many lakes and streams.
The investigation, which began about five years ago, eventually drew in scientists from around the world, and made a convincing case for the connection. I got a very queasy feeling while watching the film, especially when it showed a scene of investigating scientists visiting a New Hampshire lake near to where I hang out a lot, and discovered lots of the algae, along with pockets of people along the lake experiencing a high incidence of ALS.
In other words, activities and natural substances people once considered healthy might potentially be deadly to health. My own response has been to avoid swimming in areas that appear to have algae growing, and to avoid commercial "green" drink mixes, since many contain questionable algae.
I've been thinking more about the connection between blue-green algae and neurological disease while continuing to ponder the connection between so-called fermented cod liver oil (FCLO) and illnesses and deaths that are popping up. We've seen two individuals prominent in the Weston A. Price Foundation community, who for years recommended FCLO and took it themselves, succumb to serious health conditions in the last few weeks.
Granted, FCLO isn't anywhere close to as pervasive as blue-green algae. But what's intriguing, at least to me, is the reaction of health-conscious communities in both these situations. The Dartmouth community approached the potentially destructive connection between blue-green algae and serious neurological conditions with open-minded curiosity. The WAPF community? It loves to demonize conventional medicine, along with the established medical community, yet it pretends that troubling connections between FCLO and serious health conditions like cancer and heart issues aren't worthy of disclosure and exploration. And health professionals with big followings, some riding the WAPF's coattails, have similarly failed to act responsibly and alert their followers to the potential dangers.
I have been reading, and re-reading, various writings about natural-health leaders who have connections with FCLO and who were hit with serious health issues. It's more apparent to me than ever that such connections between FCLO and serious disease deserve close scrutiny and scientific study.
Following up on Rami Nagel's death, reported in my previous post , I read a touching remembrance by his mother, on Facebook. It included her recollection on the progression of his illness: "Two locks of hair in my possession; one from Rami's first haircut the other taken before he was buried are all the physical remains I have of my first-born son, Rami, who passed away July 28. He passed away too young. He was only 38 years old but a fighter to the end. The growing tumor in his brain stem was just too vicious attacking his nervous system. First to degenerate was his digestion, then his legs, arms, eyes, his swallow reflex and finally his breathing."
She indicated that three books he wrote strongly advocating FCLO–Healing our Children, Cure Tooth Decay,  and Cure Gum Disease Naturally–generated substantial income: "He taught me to run my business on auto-pilot – the way he is running his. 'I will retire at 40 and just live off of passive income.' That was his goal. He was very close to it."
"He left a legacy of clean natural living," she concluded.
I've been told by a couple of people who knew Nagel well that he thought mercury poisoning had led to his brain cancer, and his challenge was to de-tox. There is no indication he received conventional cancer treatment.
I know of at least three nonprofit organizations, with substantial memberships or followings, that continue to recommend FCLO, without any warnings or notes of caution.
I've been a big proponent of our right to choose the foods and nutritional sources we feel are best for ourselves and our families. But I've also come to realize, more strongly than ever, that no one has a monopoly on the knowledge of foods that make us healthy and those that don't. There is just too much we don't know, and too much theory and ideology substituting for actual knowledge.
For health professionals in a position to influence others, that reality should mean at least providing a warning about the potential dangers of something like FCLO to their followers, especially when the FCLO is being given to children.  Not everyone knows about the controversy that has raged over the last two years, or of the troubling illnesses and deaths potentially associated with this supposed nutrient. They deserve to know.